Apart from the usual life difficulties, I struggle with publishing posts on this blog of mine. I do!
I figure one really does need to have something mildly interesting to report on as well as good photos in regards to the reasons/subject that one started a blog in the first place! Mine being my crafty creativity, as most of you would know.
and in my own opinion I don't often feel that my 'stuff' is very interesting or newsworthy (I know a couple of you will be thinking otherwise!). and I certainly didn't/don't want this blog to be just a string of my completed creations. Blog readers deserve more than a catalogue, dontcha think!
....and there, the truth is out....well some of it anyway. and one of the reasons my posts can be few and far between!!!

☺
So when I recently finished some more 'home improvements' in my studio, I thought maybe some of you might like to see how a lovely look can be achieved for not a lot of work or money.
I've published a couple of these pics previously but thought it prudent to re-publish to save you backing and forthing to older posts.
....before~before
You might remember this pic of my studio way back when I had the big, but very handy, ugly yellow table?
.....before
...then with a huge amount of help from the dh (thank you darling) that back wall was pushed back and I gained a couple of square metres more space. But it was a little bit darkish back there because it's been 'stolen' from the garage from a part of which had no wired in lighting.
....after, which is now!
So, with 22metres of LED fairy lights for just $17 the box, and a heap of assorted sheer white curtain samples passed onto me a few years ago, I've created a wonderful little fairyland of sorts! Just wish the photo showed how really lovely it looks. I know it's not hugely and brightly lit up, but it's made a world of difference and I can see what I'm looking for without using a piddly torch to see by. These little lights don't use much in electricity either.
I held onto the curtain bits all this time (I still have a pile of them left!), hoping I'd find a use for them instead of turning them into landfill, and I finally have!!! I've just draped them doubly over a wooden rod that was just lying around in the garage, and they cover up all the messy and untidy shelving. Coz I've just noticed that there is a lot more 'precious unthrowables' there now than in that 'before' photo! lol.
I've been a bit spoilt just lately. Firstly I was asked if I could possibly make one of my little dormice at only 2cm!! After I got up off the floor, and 3 whole months later, I gave it a shot......and succeeded!! much to my own gobstopping surprise.
and this is what Louise from Louise Made It, wanted it for. How good does that little sweetie look in that dome??!
and as a gorgeous surprise, she made me this, when she didn't need to give me anything at all! She's taken the logo from my Nest in The Attic and made me a beautiful pendant.
So if you're after something like this to wear for your own business or market stall, she's taking orders for these pendants.....and she would probably not turn down orders for other jewellery pieces, but ask her first I'd guess!!
☺
.......and secondly two lovely Etsy sellers asked if they could feature me in their blog posts.
The first was the very clever Samara from Maddabling on her regular weekly Friday Friends - DUSTy Divas post! The whole post was about MOI!!! She had a story about me and quite a few pics of my creations including the little guy below.
Thank you so much once again Samara!
♥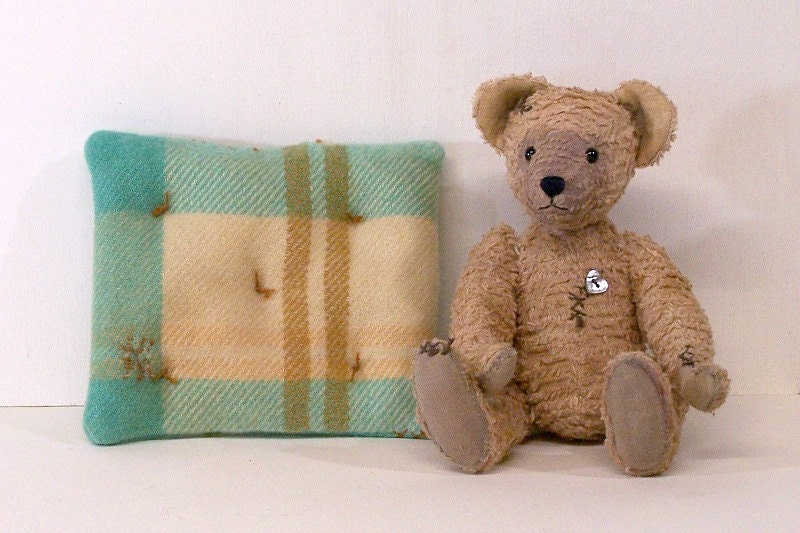 The very talented Amy designs and sells digital DIY graphics and/or labels for parties, including invitations, loot bags, banners and decorations. and believe me they are fabulous!!
Many thanks again to you too Amy!
♥
Well, that's about it I guess. Hope that was interesting enough to keep you riveted for maybe a couple of minutes and I'll try to make some more interesting things happen for another post soon! lol.
You know I'd love to try different techniques and styles for different and particular arty/craftiness and then share it here for you to try yourselves or just read for the interest factor. and not just my own creations. So maybe that's an avenue I could consider.....just maybe.
As the sun makes it new, day by day make it new, yet again make it new. ~ Confucious